Open seven days a week, our kitchen serves Modern European pub fare using the freshest and locally sourced ingredients where ever possible. With a variety of smaller sharing plates and hearty mains on offer, you will never go hungry! Our Sunday roasts are a must-try – please book a table to avoid disappointment.
Please note: Some dishes may change from day to day depending on seasonal availability of produce.
Please advise us of any dietary needs or allergies.
SAMPLE BUFFET, WEDDING AND EVENTS MENUS
DRINKS LISTS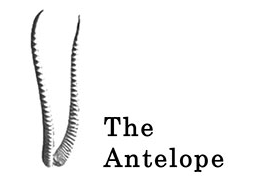 Sparkling

125ml

Bottle

Villa Miazzi, Prosecco, Italy, 2013
£6.00
£25.00
Haton Champagne N.V., France
£52.00

White Wines

175ml

250ml

500ml

Bottle

Abilius Dry White, Spain
£4.90
£6.10
£11.10
£16.95
Vina San Esteban, Sauvignon Blanc, Chile
£5.00
£6.20
£11.50
£17.40
Willowglen Gewurtztraminer Reisling, Australia
£5.10
£6.30
£11.60
£18.00
Weingut-Steinschaden, Grüner Veltliner, Kamptal-Austria
£5.30
£6.50
£11.80
£18.20
La Petite Vigne Viognier D'Oc, France
£5.90
£6.90
£13.00
£20.20
Trout Valley, Sauvignon Blanc, 2016, Nelson-New Zealand
£6.60
£7.80
£15.60
£24.00
Domaine Delsol, Picpoul de Pinet, 2015, France
An aromatic wine from the Languedoc, with a crisp, firm, lemon backbone. Slight fizz on the tongue, perfect for summer drinking.
£26.00
Crespaia Bianco, Bianchello del Metauro, 2013, Italy
Salty, smooth wine with crisp citrus acidity. Savoury taste with beautiful straw colour
£29.80
Blanc Subur Malvasia, 2013, Sitges, Spain
A fresh and subtle pale wine, with floral and tropical notes and a balanced acidity
£35.00
Vincent Sauvestre Chablis, France
Fresh aromatic citrus notes, crisp fruity taste with a mineral finish
£32.00

Rose Wines

175ml

250ml

500ml

Bottle

Vina Labrada Rose, Garnacha, Spain
£5.10
£6.20
£11.10
£16.50
Les Olivades Blush, Vin De Pays 2016, Vaucleause-France
£5.30
£6.50
£11.60
£17.50
Clos Des Crostes, Côtes de Provence, 2016, France
A gorgeous light rosé, pale in colour, with gentle raspberry and cherry notes.
£22.00

Red Wines

175ml

250ml

500ml

Bottle

Abilius Tinto, Spain
£4.90
£6.10
£11.10
£16.95
Vina Labrada, Tempranillo, Spain
£5.00
£6.20
£11.60
£17.40
Domaine Bergon, Merlot, Languedoc-France
£5.20
£6.40
£11.90
£18.00
Las Olas Malbec, Argentina
£6.00
£7.00
£13.00
£21.00
Borgo Sanleo Montepulciano D'Abruzzo
£6.60
£7.60
£15.60
£24.00
Pierola Jovan Rioja, Spain
£6.80
£8.00
£16.50
£25.50
Goru, Organic Monastrell, 2015, Spain
Distinct notes of overripe blackberry, chocolate, violet and thyme. A dark rich flavour.
£26.00
Chateau des Vergers, Beaujolais- Villages 2015, Beaujolais, France
A top Beaujolais, the Gamay grape offers soft light and fresh berry and raspberry fruit.
£26.50
Chateau de Corneilla, Syrah, Grenache, 2013, France
Blackberry and Plum tasting, a creamy finish, with a bitter coffee nose. Perfect for hearty red meat dishes or chacuterie.
£27.00
Versant Pinot Noir, 2016, France
Lively fresh red fruits, licquorice smooth notes, medium bodied
£27.80
Aquilae, Nero D'Avola, 2015, Sicily
The quality of this grape has recently improved and gives flavours of red plums, cherries and hints of black pepper and eucalyptus.
£28.60
Oriol Dels Asperes,Garnacha, Cabernet Sauvignon , 2013, Spain
From Northern Spain, this wine is dense and complex with plenty of dark fruit, berries and hints of liquorice.Clear cut acidity.
£29.00